Lyrics to Life—2018





Multi-use stage and photo moment inspired by Jean Pierre Raynaud for Genius x Dropbox 'Lyrics to Life' exhibit. The installation featured custom neon L2L logo and moveable tiled blocks. The stage was was outfitted as a DJ booth during the opening night party, and transitioned to a photo moment during the public exhibition hours.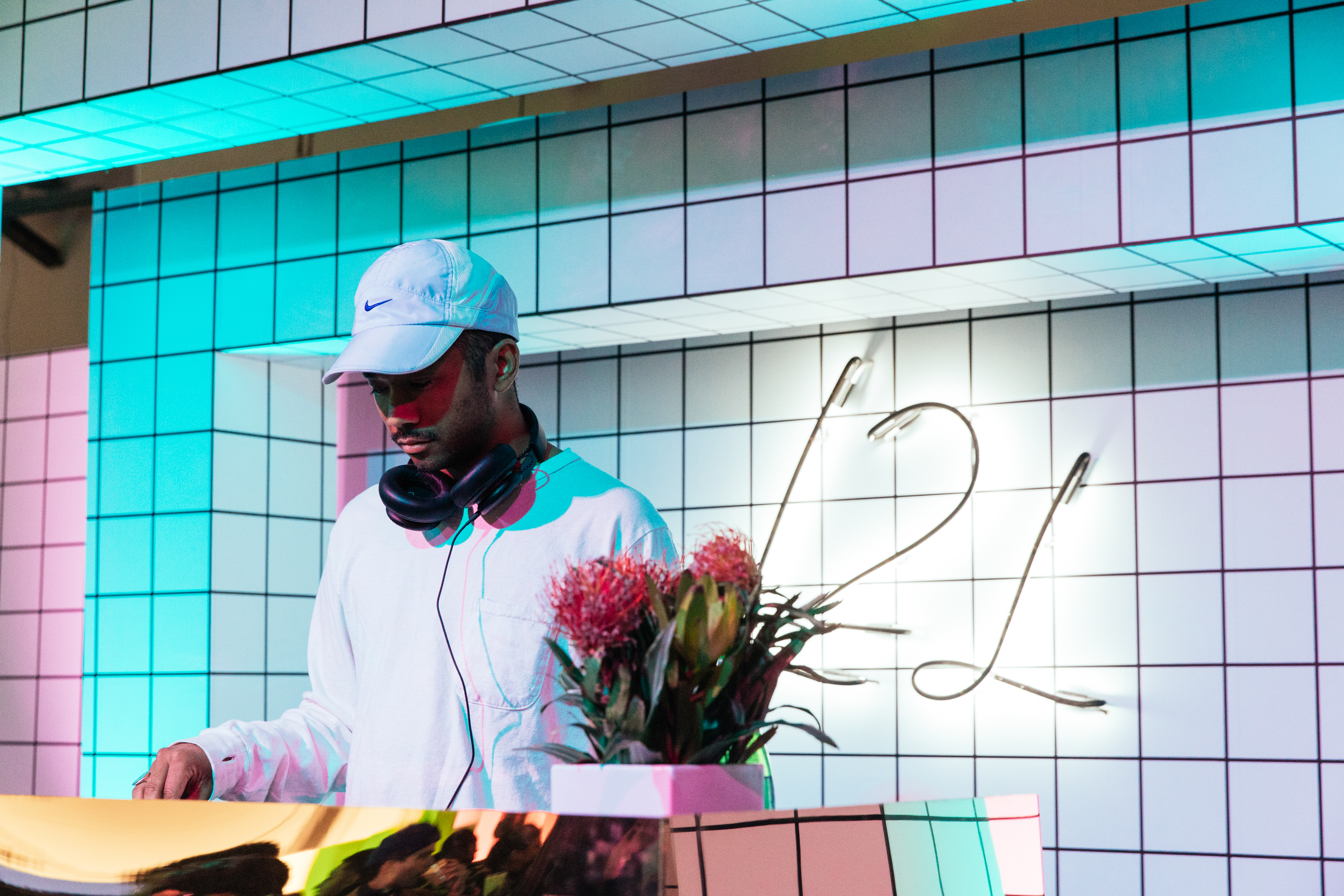 Genius IQ/BBQ—2019
Production and branded installation design for Genius IQ/BBQ presented by Boost Mobile. The "Super Fast" charging area made use of the venue's hallway and spoke to Boost Mobile's superfast service, included custom-outfitted charging benches, and orange-hued lighting. The main stage featured dual projectors which guaranteed a better viewing experience for the VIP guests and created a private backstage area for performers.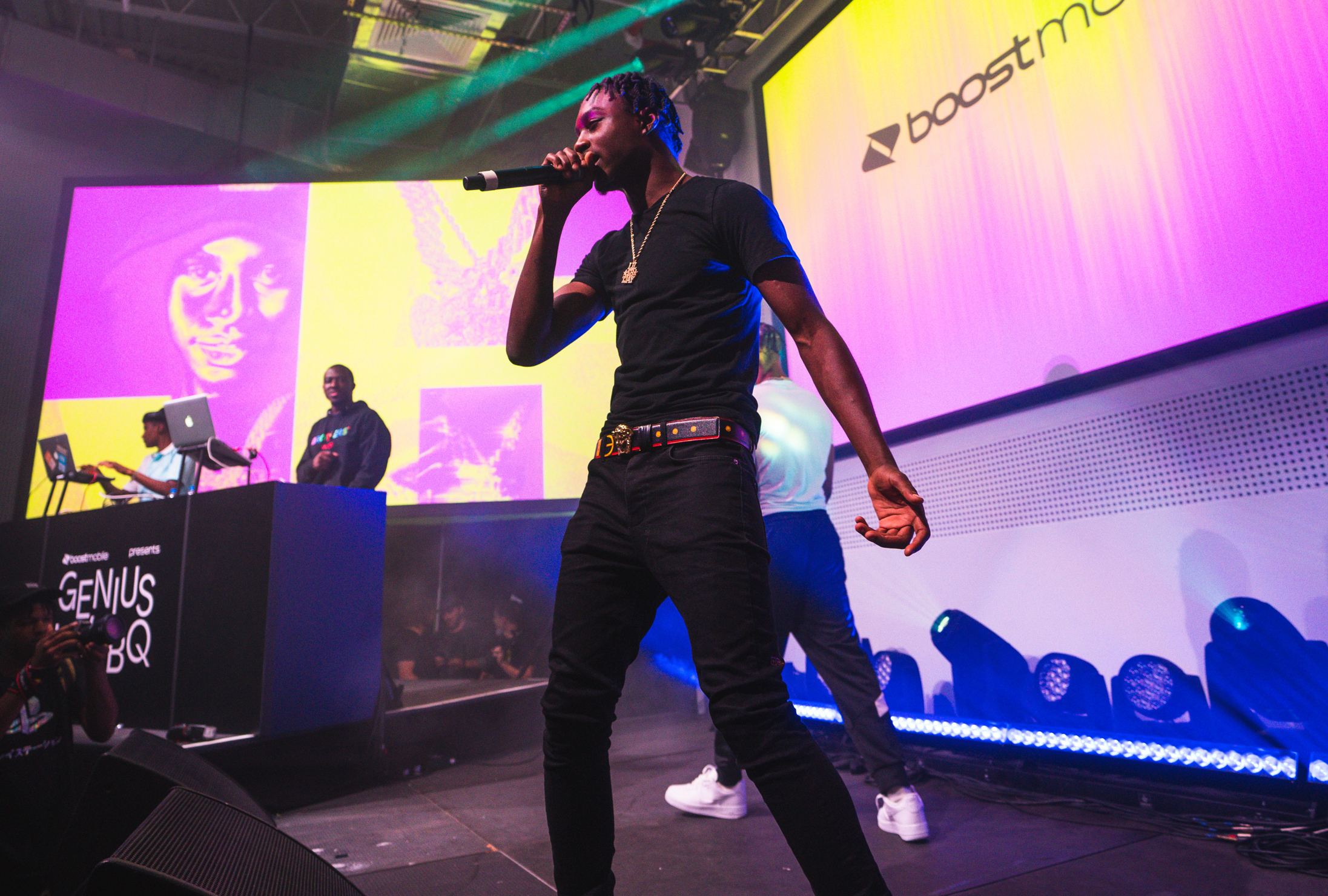 ---
Showtime 'Black Monday' Event—2019
Creative conception, design, and prop styling of custom Donut Wall. The event, and interactive catering display was inspired by the infamous stock market crash featured in Showtime's series "Black Monday".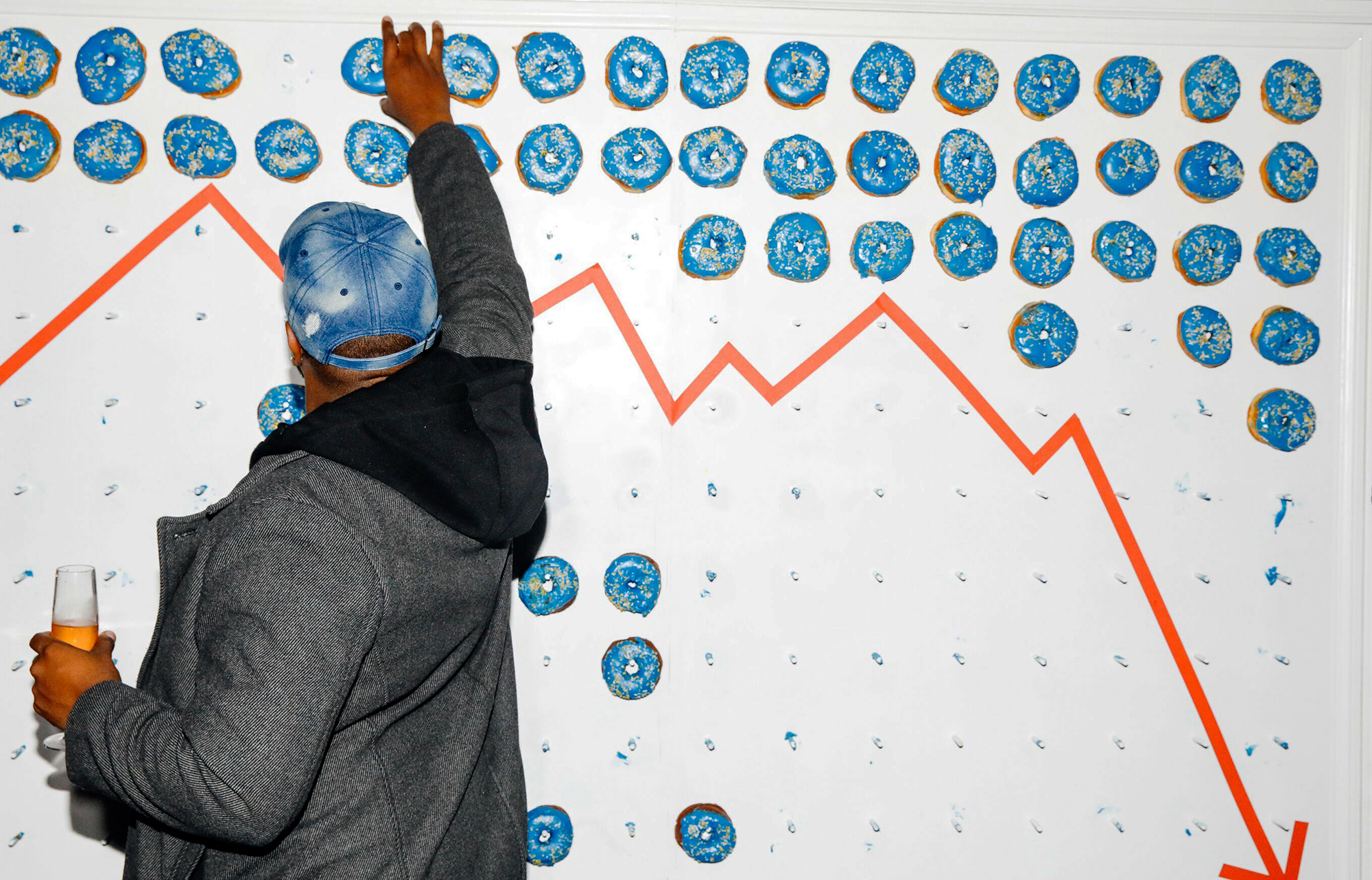 ---
Genius Level—2017-2019
Design, prop-styling, and lighting design for Genius Level. Genius Level was a taped interview series with live audience featuring icons in the music industry. I designed the custom sets considering maximizing audience seating, camera angles and venue restrictions. Guests featured include T-Pain, Mariah Carey, Nicki Minaj, and DJ Premier.
---
Bose "Frame My City" Bose Frame Display—2019

Custom display concept and design oversight for Bose Frames. The 3x testing stations each had 3x pairs of the sunglass speakers, a mirror and iPad, which allowed event attendees to test the product themselves.
︎︎︎back